 Bufferes preparados, Proteinas
DTH-100 Dry Bath Incubator
DTH-100 DRY BATH INCUBATOR(heating)is a microprocessor-controlled device, high precision of temperature control, sample preparation parallelism, as an alternative to the traditional water bath device. It can be widely used in samples cultivation, preservation and reaction, DNA amplification, Pre degeneration of electrophoresis and solidification. Application of industry includes the pharmaceutical, chemical, food safety, environment, quality inspection.
SKU: DTH-100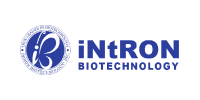 Availability:
1 disponibles
100,00€
1 disponibles
Feature
LCD display, simple interface, double time and temperature settings, Simultaneous display of set temperature display, time diminishing display.
High heating speed, uniform heating, accurate temperature control, high stability, low energy consumption and no noise.
Built in temperature calibration function, automatic fault detection and buzzer alarm function.
Built in over-temperature protection device, safe and reliable use, prolong the service life of the machine.
Product design, compact and tight, small occupied space, freer and easier.
Various blocks for convenient replacement, cleaning and disinfection.
Parameters