Bufferes preparados, Proteinas
GS-20 Orbital Shaker
GS-20 orbital shaker is compact and amazingly designed. It is used for any mixing applications in different industries. Built with DC brushless motor, adopted micro-computer control technology, the orbital shaker is easy to operate. Gentle shaking, it is applied in different laboratories of molecular biology, microbiology, immunology, chemistry, etc. It is low-energy, safe, stable and no noise.
SKU: GS-20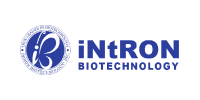 Availability:
1 disponibles
100,00€
1 disponibles
Feature
Speed adjustable. Gentle shaking, applied in different industries.
LED display time and speed.
Compact and clean designed, streamlined fuselage, simple operation, convenient for cleaning.
Timing function. Beep alarm when operation ends.
DC brushless motor, safe, long life and free of maintenance. Operating silent and stable.
Different platforms to adapt different conical flasks and other sample containers for optional choices.

Parameters