 Animal
Canine Coronavirus Ag rapid test kit
High-purity i-Taq™ PCR core kit that displays stable and efficient DNA amplification regardless of template type and reaction conditions 94 KDa thermostable DNA polymerase
High purity Taq DNA Polymerase
– Removal of E. coli -derived proteins and DNA that may act as PCR sources
Applicable to DNA from cloned DNA to human genomic DNA
Buffer optimization to show the best polymerase activity regardless of template type or reaction conditions
Pack Promo 5×500 units.Código: 25022-5
Availability:
18 disponibles
199,00€
18 disponibles
Background Information
Canine coronavirus is a virus of the family Coronaviridae that causes a highly contagious intestinal disease worldwide in dogs. It was discovered in 1971 in Germany during an outbreak in sentry dogs. The incubation period is one to three days. The disease is highly contagious and is spread through the feces of infected dogs, who usually shed the virus for six to nine days, but sometimes for six months following infection. Symptoms include diarrhea, vomiting, and anorexia. Diagnosis is through detection of virus particles in the feces.
LiliF CCV Ag rapid kit is a Lateral Flow ImmunoChromatographic Assay kit for the rapid and qualitative detection of canine coronavirus antigen in body secretions of dogs.
Principle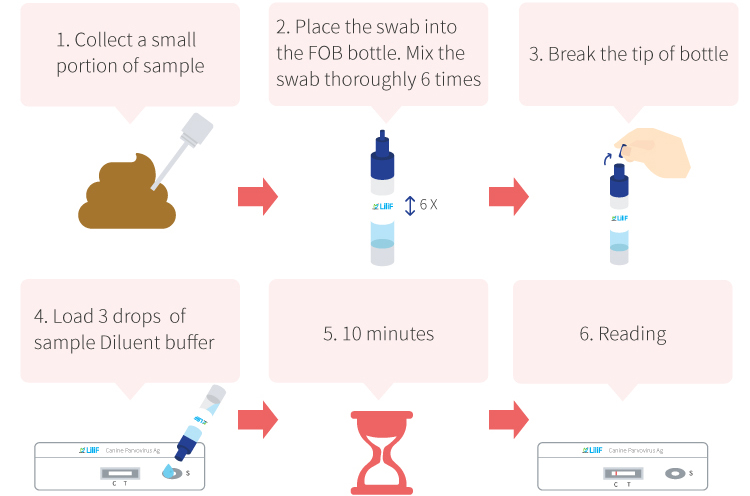 ​
Intended Use
• Detection of Canine Coronavirus
Interpretation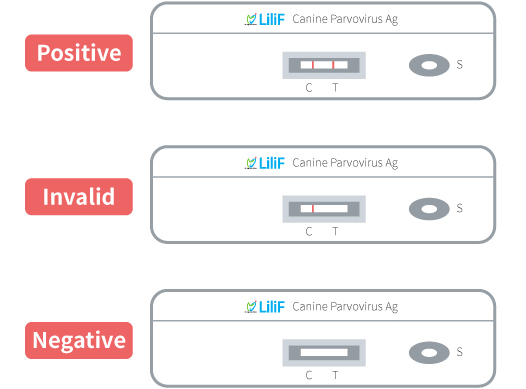 ​
Kit Contents
| No | Contents | 10 Tests / Kit |
| --- | --- | --- |
| 1 | Test device | 10 tests |
| 2 | FOB disposable bottle including sample diluent | 0.5ml x 1ea |
| 3 | Cotton swab | 10ea |