Agarosas
Agarosa en polvo D1 Low EEO 1Kg (2x500gr)
Agarosa Rutina D1 Low EEO isIdeal forroutine DNA and RNA gel electrophoresis and blotting.
High purityand Multi‐purpose
Green AgarosaLow EEO Product
Low backgroundand high resolution sharp band
Optimized gelstrength for ease of gel preparation
Ideal for gelelectrophoresis , chromatographic separations, and other life science applications of molecular biology techniques.
Exceptional clarity:improves visualization, even at high concentrations.
Low background:low absorption of staining agents.
CODIGO E6000 – PROMO 1Kg (2x500gr)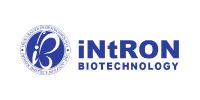 Availability:
115 disponibles
320,00€
115 disponibles
Agarosa en polvo D1 Low EEo para Electroforesis
CAS                       9012‐36‐6
Appearance           White to off‐white powder
EEO                       ≤ 0.13
Gelling Point          36°C±1.5°C (1.5% gel)
Melting Point          88°C±1.5°C (1.5% gel)
Solubility                 Clear colorless solution at 1gr in 100ml water
Moisture                 ≤ 10%
Gel Strength          ≥1200 g/cm2 (1% Gel)
Sulfate                   ≤ 0.15%
Ash                        ≤ 0.5%
DNase & RNase     None Detected
Protease                None Detected
Endonuclease        None Detected
Agarosa en polvo D1 Low EEo is a highly purified agarosa, suitable for a variety of molecular biology applications. It is refined using an advanced process that excludes the use of organic solvents, yielding a cleaner end-product with a significantly reduced environmental impact. Agarosa en polvo D1 Low EEo can be used for analyses of proteins and nucleic acids of various sizes (150 bp to 6 kbp).
It's low EEO (≤ 0.13-mr ) promotes increased electrophoretic mobility, yielding improved resolution and shorter run times. This also allows macromolecules and larger particles (subcellular fragments, viruses, etc.) to migrate more freely through the gel matrix. The consistently Agarose Rutina also provides a reduction in band distortion (caused by counterflow) that can result from the presence of excessive sulfate-rich negative ions.
Agarose Rutina is widely used for nucleic acid electrophoresis (analytical and preparative), protein electrophoresis (including radial immunodiffusion) and various blotting protocols. It is easily soluble, free of nucleases, and easy to use. It is highly transparent (forms a clear, colorless solution at 1g:100ml H2O), and exhibits exceptionally low absorption of chemical staining agents. Pore size can be adjusted by simple modifications to the concentration ratio.
Formulated for high gel strength and integrity, Agarosa en polvo  Low exhibits exceptional thermal stability and mechanical resistance, ensuring safe, easy handling, regardless of whether a denaturing agent has been added.
Agarosa en polvo is a medium used in Molecular Biology for analytical scale electrophoretic separation in agarosa gel electrophoresis, due its non-toxic and broad separation range.