Availability:
19 disponibles
199,00€
19 disponibles
The product that can extract RNA from cells in a short time
• High concentration and purity
• Extraction of RNA from various samples (bacteria/blood/yeast) including cell
• Available immediately for subsequent experiments using extracted RNA
• Stored at room temperature for 1 year without affecting performance
The Fast HQ RNA Extraction Kit can be used for RNA extraction in a significantly shorter time than the conventional phenol / chloroform method, and result in high yield (5 to 45 ug) and purity (A260 / 280 = 1.8 or more) without contamination of gDNA. It is able to extract RNA from various samples (Cell, Bacteria, Blood, Yeast, Fungi, Protozoa etc.). It does not require liquid nitrogen or homogenizer, and all experiments are carried out at room temperature without cryogenic storage and freezing step. Rapidly extracted RNA can be used immediately for subsequent experiments.

  Applications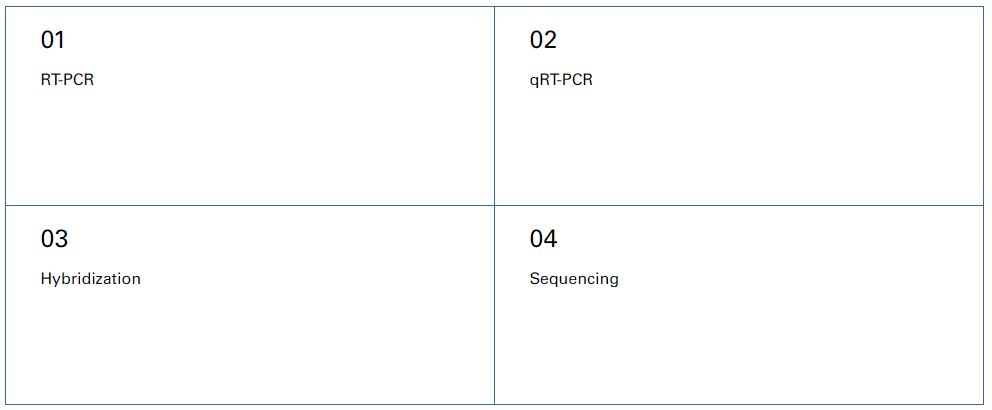 Kit Contents


  Technical Data
Experiment result of RNA extraction using Fast HQ RNA Extraction Kit


Subsequent experiment results using each RNA

We confirmed that there is no difference in Ct value between two RNAs extracted from each kit. Also, in the result of melting curve, the same results were obtained only in one-spot. Subsequent experiments using extracted RNA with 'Fast HQ RNA Extraction Kit' showed a slightly sharper graph.