• Products that can be tested in the same way as nucleic acid extraction products
• Most mycoplasma nucleic acids can be extracted from up to 70 species including 6 major contaminants
• Optimized for Mycoplasma detection family, suitable for qualitative / quantitative analysis
Myco-spin™ Mycoplasma Extraction Kit can be used to extract Mycoplasma genomic DNA efficiently and use with Mycoplasma detection PCR kit. It is an extraction product suited for manufacturing process inspection and cell related research. Major pollutants are M. orale, A. laidlawii, M. arginini, M. hyorhinis, M. pneumoniae, M. fermentans. It is an excellent product that can efficiently extract most Mycoplasma nucleic acids, including up to 6 species and up to 70 species. Through qualitative / quantitative detection experiment by PCR method, 6 major pollutants. The validity of the extraction was verified in the culture broth and it is possible to carry out the experiment by the same method as the general nucleic acid extraction kit.
  Applications

  Kit Contents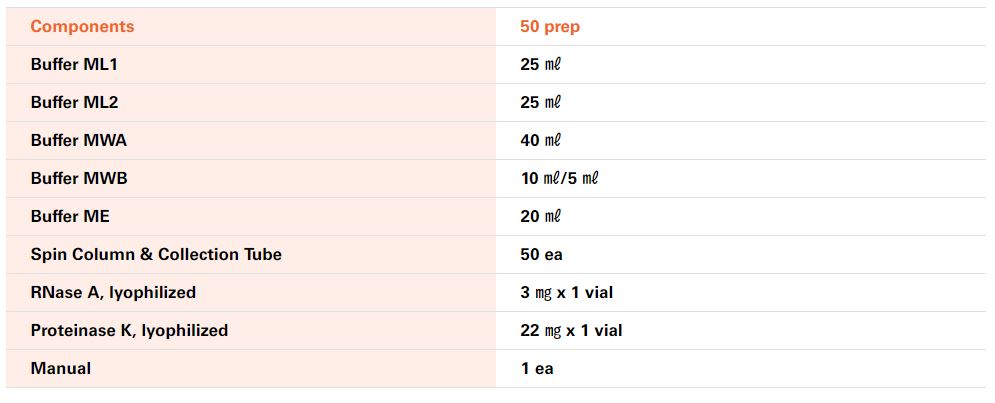 Technical Data
Application of Mycoplasma gDNA extracted with Myco-spin Mycoplasma extraction kit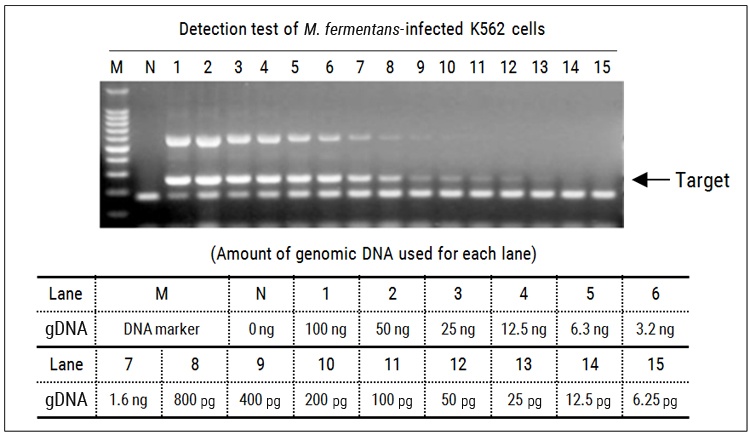 Result of determining minimal required amount of genomic DNA per test using e-MycoTM Plus Mycoplasma PCR Detection Kit (Cat.No. 25237). Cultured cell were extraction with Myco-spin™ Mycoplasma Extraction Kit, and the sample were used and ½ diluted with PBS buffer. After, extracted genomic DNA were used as template of PCR analysis.

Application of e-Myco™ VALiD Mycoplasma PCR Detection Kit (Cat.No. 25237) Amplification of a 10-fold serial dilution of Mycoplasma gDNA template. (1×106 ~ 1 cfu/ml)

Application of e-Myco™ VALiD-Q Mycoplasma PCR Detection Kit (Cat.No. 25245) Amplification of a 10-fold serial dilution of Mycoplasma gDNA template. (1×105 ~ 10 cfu/ml)