RealMODTM Green AP 5x qPCR mix is designed to use regardless of requirements in ROX dye.
• High specificity and reproducibility Real-time PCR
• Excellent efficiency in case of using low copy number targets
• Minimized signal-to-noise effect by suppressing primer-dimer formation
• Superior performance with long (up to 500by) and GC-rich templates
RealMOD™ Green AP 5x qPCR mix is a 5x concentration premix type reagent, which contains all necessary components for Real-time PCR reaction except for primers and template DNA. Intercalating dye in the master mix enables the analysis of many different target genes. This product has the effect of suppressing primer-dimer formation, which is especially important matter in intercalating dye assay and this effect makes possible the accurate quantitative analysis in a wide range concentration of template DNA by minimizing non-specific amplification. RealMOD™ Green AP 5x qPCR mix is an optimized ready-to-use solution for real time quantitative PCR assays, including EvaGreen® dye, and the solution is activated by 12 minutes incubation at 95℃. Hot-start mechanism prevents extension of non-specifically annealed primers and primer-dimer formation at low temperatures during qPCR setup.
  Applications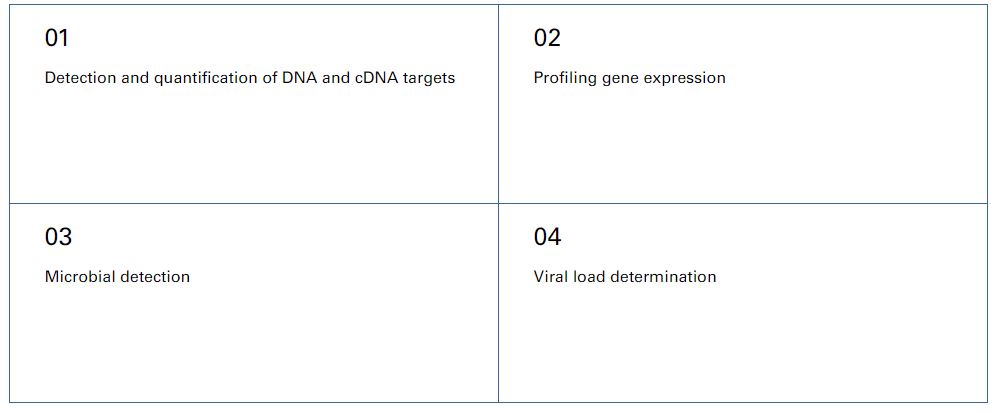 Kit Contents

Wide Instruments Compatibility
The RealMOD™ Green AP 5x qPCR mix is designed to be standard or fast qPCR regardless of the ROX dye requirement. The types of devices that can be tested using this product are as follows.
• Applied BioSystems : QuantStudio™ 12K Flex, ViiA™ 7, 7900HT, 7500, 7700, StepOne™ & StepOnePlus™
• Stratagene : MX3000P™, MX3005P™
• Bio-Rad : CFX96™ & CFX384™, iQ™5 & MyiQ™, Chromo4™, Opticon®2 & MiniOpicon®
• Qiagen : Rotor-Gene® Q, Rotor-Gene® 6000
• Eppendorf : Mastercycler® ep realplex2 & ep realplex4
• Illumina : The Eco™
• Roche : LightCycler®480
  Technical Data
Experiment result for RealMODTM Green AP 5x qPCR mix product with Abi 7500 instrument. (Including ROX Dye or without ROX Dye)