 Animal
Feline Leukemia virus Ag rapid test kit
High-purity i-Taq™ PCR core kit that displays stable and efficient DNA amplification regardless of template type and reaction conditions 94 KDa thermostable DNA polymerase
High purity Taq DNA Polymerase
– Removal of E. coli -derived proteins and DNA that may act as PCR sources
Applicable to DNA from cloned DNA to human genomic DNA
Buffer optimization to show the best polymerase activity regardless of template type or reaction conditions
Pack Promo 5×500 units.Código: 25022-5
Availability:
18 disponibles
199,00€
18 disponibles
Background Information
Feline leukemia virus (FeLV) is a retrovirus that infects cats. FeLV can be transmitted from infected cats when the transfer of saliva or nasal secretions is involved. If not defeated by the animal's immune system, the virus can cause diseases which can be lethal. One disease caused by this virus is a form of cancer of the blood cells called lymphoma. Cats infected with FeLV can serve as sources of infection. Transmission is related to the subgroup. Cats can possibly pass the virus between themselves through saliva and close contact, by biting another cat, through a litter box or food dish used by an infected cat.
LiliF FeLV Ag rapid kit is a Lateral Immuno-Chromatographic Assay kit for the rapid and qualitative detection of feline Leukemia virus antigen in feline blood.
Principle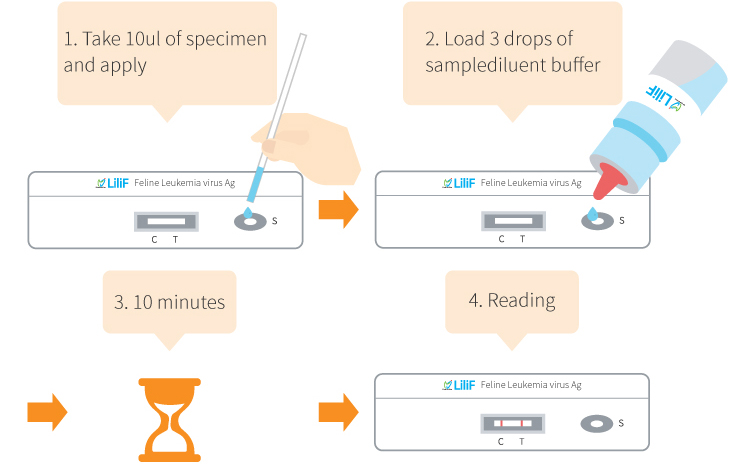 Intended Use
• Detection of Feline Leukemia virus
Interpretation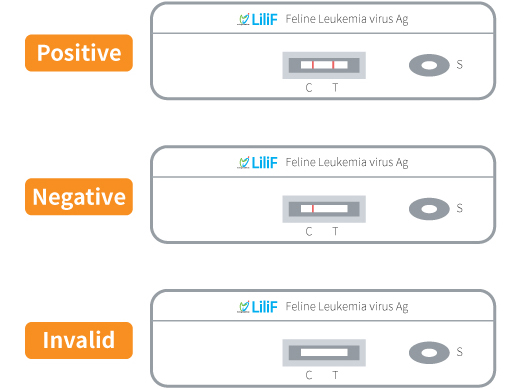 Kit Contents
| No | Contents | 10 Tests / Kit |
| --- | --- | --- |
| 1 | Test device | 10 tests |
| 2 | Sample diluent | 2ml x 1ea |
| 3 | Droppers | 10ea |