Availability:
11 disponibles
169,00€
11 disponibles
Easier to use than MTT assay using soluble tetrazolium salt
Applicable to all types of cells
Counting of cells safely without radioactive isotopes
Small amount of cells can be measured accurately
No additional work is required, including the use of separate reagents or removal of media
Simultaneously available to do measurement and semi-automation of absorbance using ELISA reader
As the XTT Cell Proliferation Assay Kit using soluble tetrazolium salt is a system that can easily measure the degree of living cells for drugs, it can be used more conveniently than MTT assay. The tetrazolium salt (XTT) added to the medium is converted to the formazan dye by mitochondrial oxidoreductase which is active only in living cells. When XTT is converted to formazan pigment, the color of the medium changes to orange, and this color difference is used to see effects such as cell proliferation and cytotoxicity. The result is measured using an ELISA reader and can be determined by the difference in the absorbance values measured at wavelengths of 450nm and 660nm, respectively. XTT analysis using fluorescent markers provides a solution to identify multiple cell samples quickly and easily.
  Applications

  Kit Contents

  Technical Data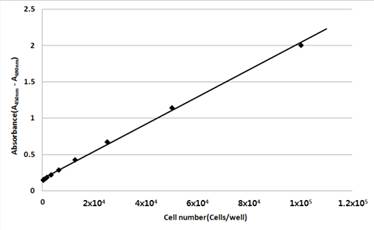 Fig 1. Effect of different numbers of cells on color formation.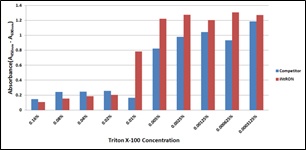 Fig 2. Comparison of the cytotoxic activity (Triton X-100 on Vero cell) using by XTT Assay Kit with competitor.