 Animal
Avian Influenza virus H5 Ag rapid test kit
High-purity i-Taq™ PCR core kit that displays stable and efficient DNA amplification regardless of template type and reaction conditions 94 KDa thermostable DNA polymerase
High purity Taq DNA Polymerase
– Removal of E. coli -derived proteins and DNA that may act as PCR sources
Applicable to DNA from cloned DNA to human genomic DNA
Buffer optimization to show the best polymerase activity regardless of template type or reaction conditions
Pack Promo 5×500 units.Código: 25022-5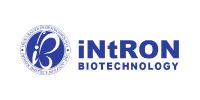 Availability:
18 disponibles
199,00€
18 disponibles
Background Information
Influenza A virus subtype H5N1, also known as A(H5N1) or simply H5N1, is a subtype of the influenza A virus which can cause illness in humans and many other animal species. A bird-adapted strain of H5N1, called HPAI A(H5N1) for highly pathogenic avian influenza virus of type A of subtype H5N1, is the highly pathogenic causative agent of H5N1 flu, commonly known as avian influenza ("bird flu"). It is enzootic (maintained in the population) in many bird populations, especially in Southeast Asia. One strain of HPAI A (H5N1) is spreading globally after first appearing in Asia. It is epizootic (an epidemic in nonhumans) and panzootic. According to the World Health Organization and United Nations Food and Agriculture Organization, H5N1 pathogenicity is gradually continuing to rise in endemic areas.
LiliF™ AIV H5 Ag Rapid kit is a Lateral Flow Immuno-Chromatographic Assay kit for the rapid and accurate qualitative detection of Avian Influenza Virus with hemagglutinin #5 in avian cloaca, trachea, or feces swabs.
Principle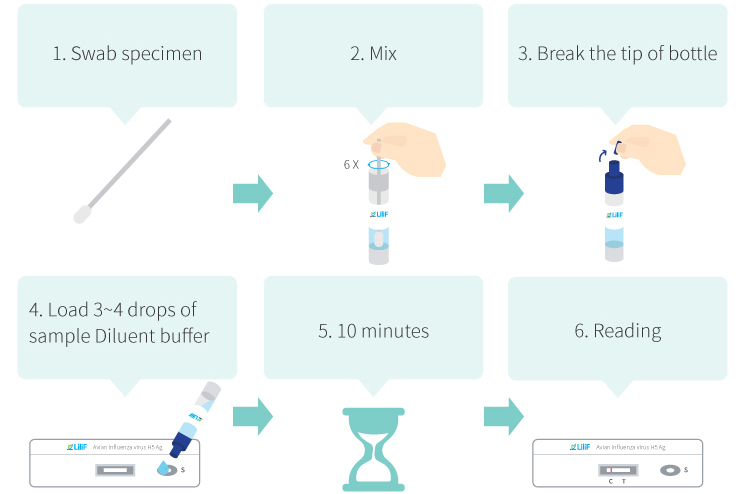 Intended Use
• Detection of Avine Influenza Virus with hemagglutinin #5
Interpretation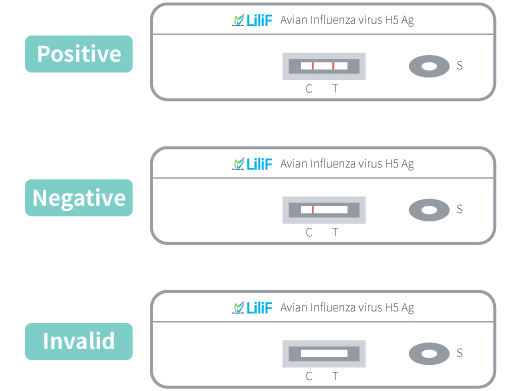 Kit Contents
| No | Contents | 10 Tests / Kit |
| --- | --- | --- |
| 1 | Test device | 10 tests |
| 2 | FOB disposable bottle including sample diluent | 0.5ml x 10ea |
| 3 | Cotton swab | 10ea |