Availability:
78 disponibles
105,00€
78 disponibles
12 bands between 10 and 245 kDa are available in a wide range of identifiable Prestained Protein Ladder
• Broad protein marker with 12 bands in the range of 10~245 kDa
• Clear identification by two reference bands, 25 kDa(Green) and 75 kDa(Red)
• Easy-to-use products without prior processing
• Suitable for Western blotting, CBB staining, Silver staining and etc
• High efficiency with small amount
GangNam-STAIN™ Prestained Protein Ladder is a protein marker that can identify the protein size during protein electrophoresis with 12 bands between 10~245 kDa. It is specially efficient to use by two reference bands (Green:25 kDa, Red:75 kDa) and possible to use directly without pre-treatment such as buffer dilution. GangNam-Stain™ Prestained Protein Ladder is very suitable for protein separation from SDS-PAGE, confirmation of Western blot transfer efficiency, CBB staining and silver staining.

  Applications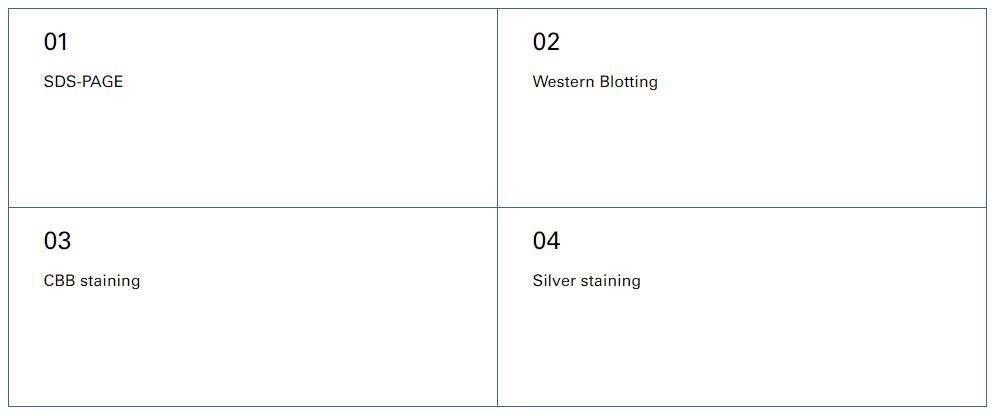 Kit Contents


  Technical Data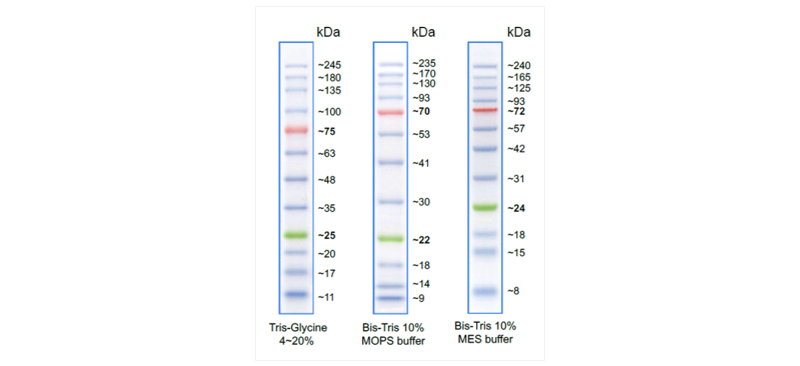 Guide for Molecular Weight Estimation (kDa)
Migration patterns of GangNam-STAIN™ in different electrophoresis conditions are listed below:
Note : The apparent molecular weight (kDa) of each protein has been determined by calibration against an unstained protein standard; Supplemental data should be considered for more accurate adjustment in different electrophoresis conditions.
All products are for research use only.
Caution : Not intended for human or animal diagnostic or therapeutic uses.