Products that easily solve difficult target PCR with high GC-rich content
• GC content up to 90% sequence-amplifiable
• Optimized for GC-rich PCR and Difficult target PCR
• Guaranteed quality
• Easy-to-use product
The i-GCapture Solution (5X) is designed for amplification of these templates and shows excellent performance improvement in GC-rich PCR, long and accurate PCR, and Difficult target PCR. One of the many cases where PCR can fail is when the GC content of the template DNA is high (≥50%), which may be due to hydrogen bonding between the GCs interfering with the polymerization. i-GCapture Solution is a supplementary PCR additive for amplifying DNA template with high GC content. Please confirm that the addition of this solution under the recommended application conditions can give better experimental results. The i-GCapture Solution can be applied to PCR with i-Taq / StarTaq ™ DNA Polymerase, i-MAX / StarMAX ™ DNA Polymerase, and i-pfu DNA Polymerase.
  Applications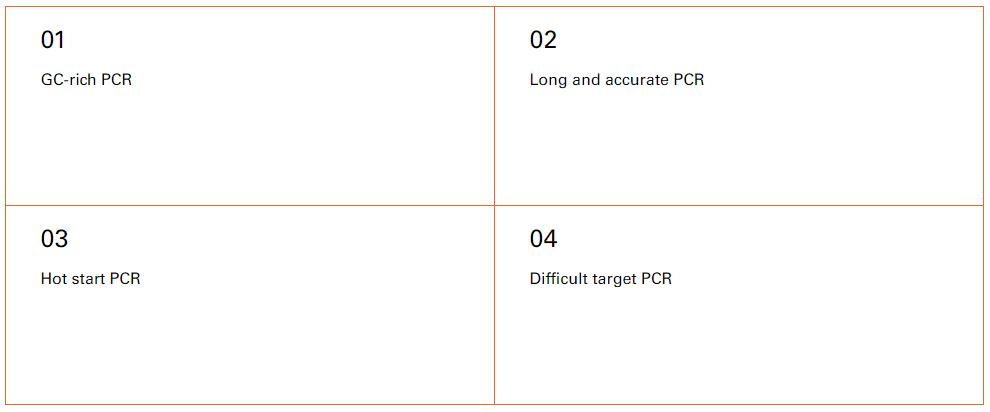 Kit Contents

  Technical Data
i-GCapture Solution (5X) TEST

It is a 1.8kb, 180bp PCR amplification comparison test using our i-GCapture Solution (5X) and other company's GC-buffer. As a result of the comparison test, we confirmed the same level of results compared to other products.
Lane M, size -100bp, Lane A : In the absence of i-Gcapture Solution(5x), Lane B, In the presence of i-Gcapture Solution(5x), Lane C : PCR additive of company A