 Uncategorized
JEV Genotype 1&3 RT-PCR Kit
High-purity i-Taq™ PCR core kit that displays stable and efficient DNA amplification regardless of template type and reaction conditions 94 KDa thermostable DNA polymerase
High purity Taq DNA Polymerase
– Removal of E. coli -derived proteins and DNA that may act as PCR sources
Applicable to DNA from cloned DNA to human genomic DNA
Buffer optimization to show the best polymerase activity regardless of template type or reaction conditions
Pack Promo 5×500 units.Código: 25022-5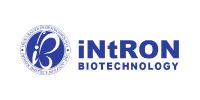 Availability:
18 disponibles
199,00€
18 disponibles
Background Information
Japanese encephalitis (JE) is an infection of the brain caused by the Japanese encephalitis virus (JEV).While most infections result in little or no symptoms, occasional inflammation of the brain occurs. In these cases symptoms may include headache, vomiting, fever, confusion, and seizures. This occurs about 5 to 15 days after infection.EV is generally spread by mosquitoes, specifically those of the Culex type.Pigs and wild birds serve as a reservoir for the virus. The disease mostly occurs outside of cities. Diagnosis is based on blood or cerebrospinal fluid testing. Prevention is generally with the Japanese encephalitis vaccine, which is both safe and effective. Other measures include avoiding mosquito bites. Once infected there is no specific treatment, with care being supportive. This is generally carried out in hospital. Permanent problems occur in up to half of people who recover from JE.The disease occurs in Southeast Asia and the Western Pacific About 3 billion people live in areas where the disease occurs About 68,000 symptomatic cases occur a year with about 17,000 deaths. Often cases occur in outbreaks. The disease was first described in 1871.
The LiliF™ JEV Genotype 1 & 3 RT-PCR Kit was designed to detect the genes associated with the encephalitis virus proteins directly and to detect them very quickly and accurately. Based on the genetic database, RT-PCR Kit (RT-PCR, Reverse Transcription -Polymerase Chain Reaction) to amplify only specific genes, which is a very fast and reliable method. In order to simultaneously detect the specific amplification of the Japanese encephalitis virus genotype 1 and 3 genes, each tube in the kit was treated with polymerase, reverse transcriptase, dNTPs, 10x reaction buffer, RNase inhibitor for hot start PCR, template specific primer And tracking dyes. It is very easy to add only distilled water and template for RT-PCR.
Principle
• This product is used to detect Japanese encephalitis viral pathogens from tissues and plasma such as pleural fluid, body fluids or lungs, tonsils, spleen and lymph nodes of fetal fetus (less than 16cm in length) by reverse transcription-polymerase chain reaction) is an animal gene detection reagent.
• In other words, it is a product that can be detected qualitatively quickly by adding DNase / RNase free water, which is a positive control substance supplied in the product, from the viral RNA extracted from viral tissues and plasma in viral gene extraction kit.
• This product is optimized for general purpose PCR machine with 0.2 ml PCR tube thermal block. Based on genetic database of Japanese encephalitis virus, it is possible to form reaction product by specific primer of encephalitis virus, After completion, check whether the target size band is detected using the electrophoresis device and agarose gel.
• This product is used to detect Japanese encephalitis virus virus pathogens such as pleural fluid, body fluids or lungs, tonsils, spleen, lymph nodes and plasma of fetal fetus (less than 16 cm in length) by RT-PCR, reverse transcription- polymerase chain reaction) for the detection of genotypes 1 and 3 at the same time.
Intended Use
• For Research Use Only, Not for use in diagnostic procedures.
• This kit is developed, designed, and sold for research purpose only. It is not intended to be used for human or animal diagnosis of diseases. Prior to using it for other purposes, the user must validate the system in compliance with the applicable law, directives, and regulations.
• This product is research reagent of infectious disease for professional use to restrict the public use for animal diseases.
Kit Contents
| No. | contents | 48 tests/kit |
| --- | --- | --- |
| 1 | JEV Detection PreMix | 48 tubes |
| 2 | JEV Positive Control | 25 μl x 3 tubes |
| 3 | DNase/RNase Free Water | 1 ml x 1 tube |