 Uncategorized
PRRSV RT-PCR Kit
High-purity i-Taq™ PCR core kit that displays stable and efficient DNA amplification regardless of template type and reaction conditions 94 KDa thermostable DNA polymerase
High purity Taq DNA Polymerase
– Removal of E. coli -derived proteins and DNA that may act as PCR sources
Applicable to DNA from cloned DNA to human genomic DNA
Buffer optimization to show the best polymerase activity regardless of template type or reaction conditions
Pack Promo 5×500 units.Código: 25022-5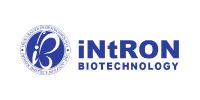 Availability:
18 disponibles
199,00€
18 disponibles
Background Information
The virus in the Arteriviridae group is the cause of the disease at an unclear stage. This virus has an outer membrane, a small spherical virus with a diameter of 45-80 nm, and small protrusions on the surface. Pigs can be infected with PRRS (Porcine reproductive & respiratory syndrome) viruses through nasal passages, muscles, oral, uterine and abdomen, and pigs are generally more susceptible to parenteral infections than oral ones. Pig reproductive and respiratory syndrome has two distinct clinical features, reproductive disorder and respiratory disease. In the breeding stage, the infant of piglets, the embryo of fetus, premature birth and birth of fragile pigs increase. Anorexia and no manifestation are increased (30-50%) in nursing pigs. As a suckling young pig grows, it exhibits a distinct respiratory pattern and pathologic examination results in severe necrosis and pneumonia in the lung tissue. Diagnosis is usually performed using serological tests, virus isolation, virus detection, etc., and differential diagnosis with Japanese encephalitis, parvovirus infection, myocarditis virus infection, Ozeki disease is necessary. Pig genital respiratory syndrome is a viral disease, but there is no cure, but antibiotics will help to relieve symptoms and treat secondary bacterial infections.
The LiliF ™ PRRS RT-PCR Kit was designed to detect very rapidly and accurately the nonstructural proteins of genital respiratory syndrome virus based on a genetic database. RT-PCR, reverse transcription -Polymerase Chain Reaction) to amplify only specific gene, which is a very fast and reliable method. Each tube in the kit contains polymerase, reverse transcriptase, dNTPs, 10x reaction buffer, RNase inhibitor, specific primers for detection, and tracking dye for hot start PCR, except templates for pig genital respiratory syndrome virus gene specific amplification. It is very easy to add only distilled water and template for RT-PCR.
Principle
• This product is used for reverse transcription-polymerase chain reaction (RT-PCR) to detect pig genital respiratory syndrome virus pathogens f rom whole blood, lungs, lungs, swabs, semen or fetal thoracic fluid of animals. Is a gene detection kit that detects the qualities.
• That is, a positive control substance, DNase / RNase free water, supplied in the product f rom viral RNA extracted f rom viral gene extraction kit f rom animal whole blood, lung triple layer, lung, one-way swab, semen or fetal thoracic fluid was added It is a product that can detect quickly qualitatively. This product is optimized for universal PCR machine with 0.2 ml PCR tube thermal block.
• Based on genetic database of swine reproductive tract respiratory syndrome virus, it can detect the reaction products by specific primers of genital respiratory syndrome virus After completion of the reaction, make sure that the band of target size is detected using the electrophoresis unit and agarose gel.
Intended Use
• For Research Use Only, Not for use in diagnostic procedures.
• This kit is developed, designed, and sold for research purpose only. It is not intended to be used for human or animal diagnosis of diseases. Prior to using it for other purposes, the user must validate the system in compliance with the applicable law, directives, and regulations.
• This product is research reagent of infectious disease for professional use to restrict the public use for animal diseases.
Kit Contents
| No. | contents | 48 tests/kit |
| --- | --- | --- |
| 1 | PRRS Detection Premix | 48 tubes |
| 2 | PRRS Positive Control | 25 μl x 3 tubes |
| 3 | DNase/RNase Free Water | 1 ml x 1 tube |