RealMODTM Green qRT-PCR mix is convenient real-time RNA quantification in one-step
• High efficiency using Hot-start DNA polymerase
• Easy to use : All reagents necessary for real time PCR reaction are mixed in premix type
• Excellent sensitivity and signal-to-noise ratio for small amounts of RNA
• Highly reproducible and economical products
• Possible to select the kit according to the real-time PCR instruments
RealMOD™ Green qRT-PCR mix is ​​designed to perform cDNA synthesis by reverse transcription from total RNA or mRNA and quantitative RT-PCR in one step. This product is a premix type product consisting of qRT-PCR Enzyme Mix and RealMOD™ Green qRT-PCR mix (2X) required for real-time PCR amplification and cDNA synthesis. In particular, qRT-PCR Enzyme Mix consists of enhancer and stabilizer optimized for 'single step (denaturation & annealing)' consisting of two steps in real-time PCR. This RealMOD™ Green qRT-PCR mix can selectively synthesize the desired RNA template and amplify it in real time to confirm the specific PCR reaction. It is also easy to use, precise, reproducible and economical because it is composed of premix type. With these advantages, this product is an optimal alternative to conventional 'two-step' sequential qRT-PCR. This product is classified according to the equipment used. Therefore, please refer to the 'qPCR selection guide' for a list of devices that can be used in this product.

  Applications


  Kit Contents

qPCR Selection Guide

  Technical Data
Check sensitivity using RNA template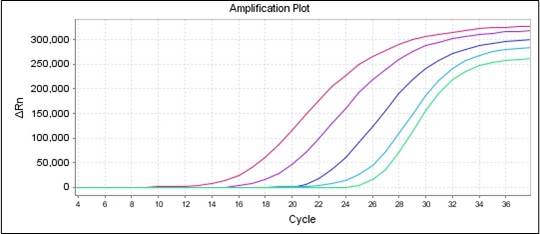 Fig. 1. Detection of Human GAPDH expression with RealMODTM Green qRT-PCR mix
Instrument : Applied Biosystems 7500 Real-Time PCR System, Target : Human GAPDH, Template : HEK293 RNA (100ng, 10ng, 1ng, 100pg, and 10pg), Target assay method : SYBR® Green
Sensitivity testing of RNA template was performed using RealMOD™ Green qRT-PCR mix. As a result of this experiment, we can confirm that amplification plots up to 10pg of RNA form amplification curves at regular intervals.
Eliminate non-specific amplification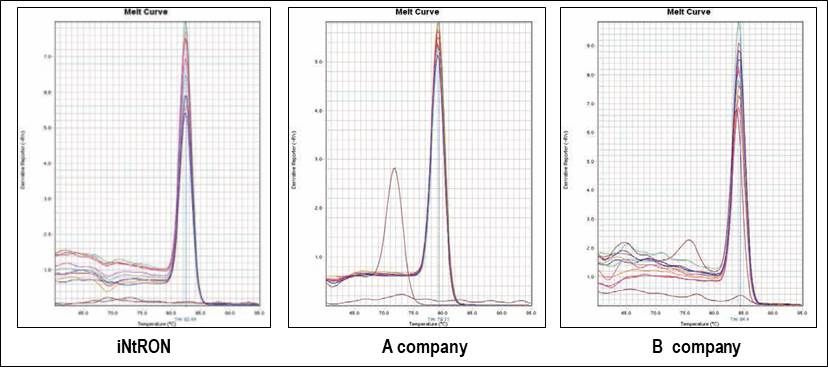 Fig. 2. Melt curves of the corresponding iNtRON, A company, and B company
We compared the melting curves of our RealMOD ™ Green qRT-PCR mix with other products from A and B. As you can see from the results, we can see that the dimmer and non-specific peaks of this product are fewer than other products